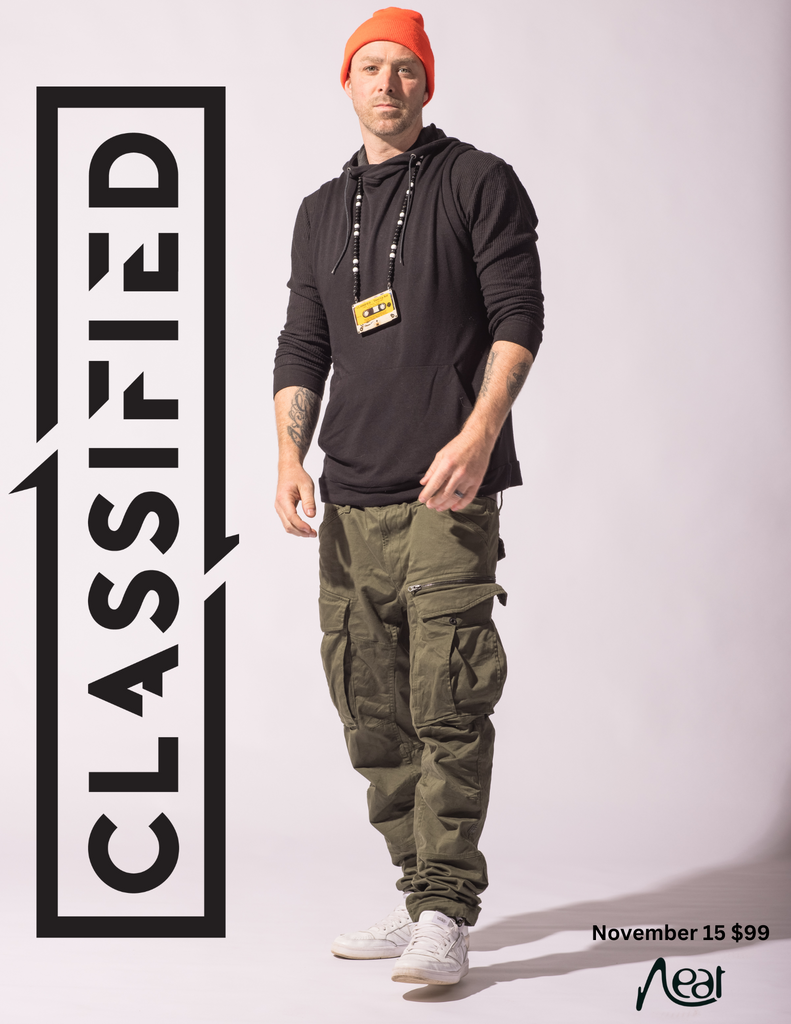 Classified (Full Band) November 15 $99 (STO)
November 15 2023 $99   8:00PM START
***STANDING ROOM ONLY***
Dinner is not included with ticket price.
We have limited dinner reservations with staggered ordering times between 5:30 and 6:45.
All of our guests that choose "ticket with dinner reservation" are welcome anytime after 5:30 on show nights.
On show nights our regular lunch menu is not available. Our kitchen serves our wood fired pizza along with homemade show night specials, between the times of 5:30 and 7:00 to ensure you have time to eat before the show starts.  We will do our best to feed all of our guests in a timely fashion from our small homestyle kitchen.   
When fully booked the dinner option will not be available in the show night selection box. Guests choosing the "ticket only" option are welcome anytime after 7:00.  Please contact us if you have any questions.
neatmusicandcoffee@gmail.com
613-433-9960 
Come have fun at Neat!
PLAY VIDEO - PEOPLE (released 6 days ago)
Classified
Classified attended Hants East Rural High in Milford, Nova Scotia. He started his own production label, Half Life Records, and released his first full length LP called Time's Up, Kid in 1995. After years of working on music and sorting through label contracts, Classified produced, recorded and released his ninth album, Trial & Error, and signed a nationwide distribution deal with Toronto-based, URBNET Records. Containing collaborations with up-and-coming Canadian artists like Eternia and DL Incognito, as well as Canadian rap veteran, Maestro, the album was one of the highest selling independent rap albums in Canada in 2004.
In addition to the release of Trial & Error, 2003 and 2004 were busy and evolutionary years for Classified. With the continuous support of VideoFACT, he was able to release two additional music videos for the singles "Just the Way It Is" and "Unexpected". Classified also continued to master his production skills and joined forces with some of Canada's most prominent emcees, including Choclair and Maestro Fresh Wes. He also teamed up with Shady Records recording artist, Royce Da 5'9" and opened for Ludacris, Snoop dogg, Busta Rhymes, The Game, Nelly, MC Grizzly, Captain Capota, Nas, The Black Eyed Peas and Black Moon.